Great stories deserve to be told and shared!
Behind each of them, there are always people who wanted to make a difference or change a situation for the better and who met with people to help them achieve their goal..
Today, I am sharing with you the success story of Laurentide Controls and Prima Resource.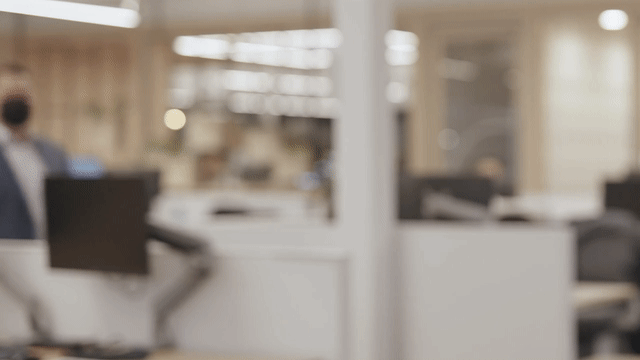 The company
Established in 1968, Laurentide Controls helps Eastern Canadian industries prosper by providing automation and reliability solutions.
As an Emerson Impact Partner, the company is able to offer an unparalleled range of products and unmatched service.
Head Office: Kirkland, Quebec
Industry: industrial automation
Number of employees: 300
Year of creation: 1968
Highlights
In 2017, the company's sales began to stagnate

In 2019, we conducted a sales effectivenesss and improvement analysis of the entire sales team (over 45 representatives, managers and sales leaders)

Optimization of the sales process resulted in a better qualification of opportunities, a reduction in the number of quotations, a shorter sales cycle and an increase in the closing ratio

Significant improvement in sales management skills after 12 months: +20% in coaching and +23% in motivation
The challenge
With sales beginning to stagnate in 2017, Laurentide Controls wanted to build a recession-proof sales force so that, regardless of what's happening in the market, the company can still generate business opportunities and win new customers.
With the evolution of technology, products, even technical ones, are becoming more and more equivalent to those of competitors and are becoming commodities. Laurentide Controls therefore wanted to find another way to succeed through the customer approach, and in particular with greater added value in the sales process.
"When COVID hit, so did the recession. Yet, with what we had put in place in sales only a few months before, the sales team continued to generate sales opportunities and bring in business. That's when it hit me and I realized we had made tremendous progress."
Steve Dustin, President of Laurentide Controls
The solution: Transforming sales to build a more resilient business
1. Sales force analysis
For Steve Dustin, President of Laurentide Controls, it is obvious that "for any process, it takes a baseline to know where our team's skills are.
The analysis answers 4 categories of questions:
Why aren't we more efficient?

How much more efficient can we be?

What we need to do to be more efficient?

How long will it take to become more successful in sales?
Steve goes on to point out that "when we started the evaluation process, the message was that it was about making everyone better at their jobs. And I think we have people who have a great hunger and passion to become better. So, they were eager to have the tools, the coaching and the development to get better at their jobs."
2. Customized training programs and coaching
As a result of the global sale team assessment, customized training and coaching programs for sales managers and representatives were launched. Each person received a personalized program to improve specific sales and sales management skills.
Michel Portelance, VP of Sales, confirms that "with the results of the evaluation, we were able to focus the training on the elements that would have the most positive impact on the company, both on the managers' and representatives' side."
The sales training and coaching allowed the reps to regain control over many opportunities that had seemed lost. By going back to customers with a new approach to the meeting, the reps were able to identify the compelling reasons to buy and the financial implications of the issues at hand, thus winning sales that seemed lost.
On the sales management side, the coaching aspect is critical, as situations can vary greatly. Michel Portelance says, "We have a very complex set of solutions and we have very diverse customers. One day you might be talking to a plant manager and the next day to a technician. Being able to navigate through all these variables requires being able to rely on very strong sales coaching, with proven coaching tools and techniques."
3. Sales process optimization
In addition to training and coaching, we worked to optimize the sales process and integrate the strategic elements of the Baseline Selling methodology into Solution Selling, which is the primary methodology at Laurentide Controls.
"I really appreciated the fact that Prima Resource are agile in their approach and that they adapted to our needs. They are very thorough, organized and result-oriented."
Michel Portelance, VP of Sales
Results
10% increase in YOY bookings

After one year, 6 representatives have reached the Elite category (compared to 0 at the initial evaluation), 10 have reached the Strong category (compared to only 1 initially)

20% increase in sales managers' coaching effectiveness

Reduction of the sales cycle time

Increased closing rate
"Today, in every interaction we have with our people, we take the opportunity to bring in an element of coaching. Now it's in our hands to make sure we maintain that with our existing team but also when we bring new people onboard."
Michel Portelance, VP of Sales
"We have seen benefits on three levels. Overall group effectiveness, sales manager and coach skill improvement, and then individual improvement for each salesperson based on their starting point."
Steve Dustin, President of Laurentide Controls
If you feel that there is hidden potential in your company at the sales team level, you are most likely right. Talk to one of our experts.